2019 Speakers
We are excited to announce the amazing speakers who will be joining us at the Truth and Transformation: Changing Racial Narratives in Media conference March 19-20 at Hamline University in Saint Paul, MN. Below you will find a list of our keynote speakers, moderator, panelists and circle speakers along with their bios.
KEYNOTE SPEAKERS
Maria Hinojosa is an award-winning news anchor and reporter as well as President and CEO of The Futuro Media Group, an independent nonprofit multimedia journalism organization which she created in 2010. As the anchor and Executive Producer of the NPR distributed Peabody Award winning show Latino USA, and anchor and Executive Producer of PBS's America By The Numbers with Maria Hinojosa, she has informed millions about the changing cultural and political landscape. In 2016, Hinojosa became the host of In The Thick, Futuro Media's political podcast, and Humanizing America, the company's digital video series that deconstructs stereotypes. Hinojosa's nearly 30-year history as an award- winning journalist includes reporting for PBS, CBS, WNBC, CNN, NPR, Frontline, and CBS Radio and anchoring the Emmy Award winning talk show Maria Hinojosa: One-on-One. Hinojosa is also a new contributor to the long running award-winning news program CBS Sunday Morning, and is a frequent guest on MSNBC.
Sam Simmons, LADC has more than 29 years of experience as a behavioral consultant specializing in culturally sensitive trauma-informed strategies focused on African American males and historical trauma. Sam received the 2016 Healing the Hidden Wounds of Racial Trauma award and the Black Tear Drop Award for his vision, leadership and trauma-informed work around the country. In 2017 he received the Champions for Children Award for his trauma work with parents. He is co-host of "Voices" radio show on KMOJ FM that addresses issues important to the urban community. Sam is co-creator of a conference called "Groundbreaking and Visionary" and in 2018 received recognition from the mayors of Minneapolis and St. Paul and Minnesota's governor.
Angela Davis is the host of MPR News with Angela Davis. Prior to launching a career in radio, she was a news anchor and reporter at WCCO-TV and KSTP-TV, the CBS and ABC affiliates in Minneapolis/St.Paul. Angela has won five regional Emmy Awards for anchoring and covering breaking news. She holds a journalism degree from the University of Maryland, College Park and is a longtime member of the National Association of Black Journalists. She's the mother of two teenagers and serves on the board of YWCA Minneapolis.
Emma Carew Grovum is a multiplatform storyteller, product thinker and media diversity advocate based in New York City. Emma has worked in every corner of newsrooms large and small as a researcher, reporter, social media editor, homepage manager, and assistant managing editor. Emma has worked to shape storytelling workflow and audience engagement strategy for The New York Times Opinion section, Foreign Policy magazine, The Chronicle of Philanthropy and The Minneapolis Star Tribune.
As a high school student, Emma attended the Urban Journalism Workshop at St. Thomas University (now called ThreeSixty Journalism) and she has remained an active alumna with the program ever since. Emma was chosen for and completed both the Asian American Journalists Association's Executive Leadership Program (2017) and Poynter's Leadership Academy for Women in Digital Media (2018). In addition to trying to save journalism with technology, she has also done significant work on media and newsroom diversity initiatives across the industry. Emma has trained journalists across the country on data journalism, social media reporting, diversity issues, project management and bridging the gap between newsrooms and technology. She is an active member of AAJA, the Online News Association, Tech Lady Mafia and Women in Product.
As editor of Indian Country Today, Mark Trahant is building a new kind of digital news organization serving American Indian and Alaska Native readers with an informative daily account that's comprehensive and adds context to the stories missing from the mainstream media. Trahant also reports on events and trends on Facebook, Twitter (@TrahantReports) and other social media. He does a weekly audio commentary for Native Voice One. He is chair of the board of directors for Vision Maker Media, which works with Native producers to develop, produce and distribute educational telecommunications programs for all media including public television and public radio. He's been a reporter for PBS' Frontline series. The Frontline piece, "The Silence," was about sexual abuse by priests in a Alaska native village. He also has been editor-in-residence at the University of Idaho in the spring of 2011 and again in 2012. He taught courses on social media, the American West and editorial writing. In 2009 and 2010 Trahant was a Kaiser Media Fellow writing about health care reform focused on programs the government already operates, such as the Indian Health Service. He was recently the Atwood Chair of Journalism at the University of Alaska Anchorage.
Steve has been with the NFL Network since 2008, starting as a writer for NFL.com and an on-air field reporter. He now appears on all of the network's programming including GameDay Morning, Up to The Minute, The Aftermath and Total Access. Wyche has been at the forefront of some of the NFL's biggest stories, such as the Colin Kaepernick protesting social injustice during the playing of the national anthem and the Saints' Bountygate scandal. Wyche is a reporter and host for the network's programming on Social Justice issues and as a keynote speaker on many of the NFL's social justice programs in the community and at special events.
Wyche also hosts NFL Network programming on the Pro Football Hall of Fame and serves on committees for the Black College Football Hall of Fame and the Polynesian Football Hall of Fame. Prior to joining the NFL Network, Wyche was a longtime newspaper reporter, working for the Richmond (Va.) Times-Dispatch, The Miami Herald, The Atlanta Journal-Constitution and The Washington Post. He covered everything from high school sports to the NFL and NBA. The Minneapolis native is married with three sons and lives in Los Angeles, CA.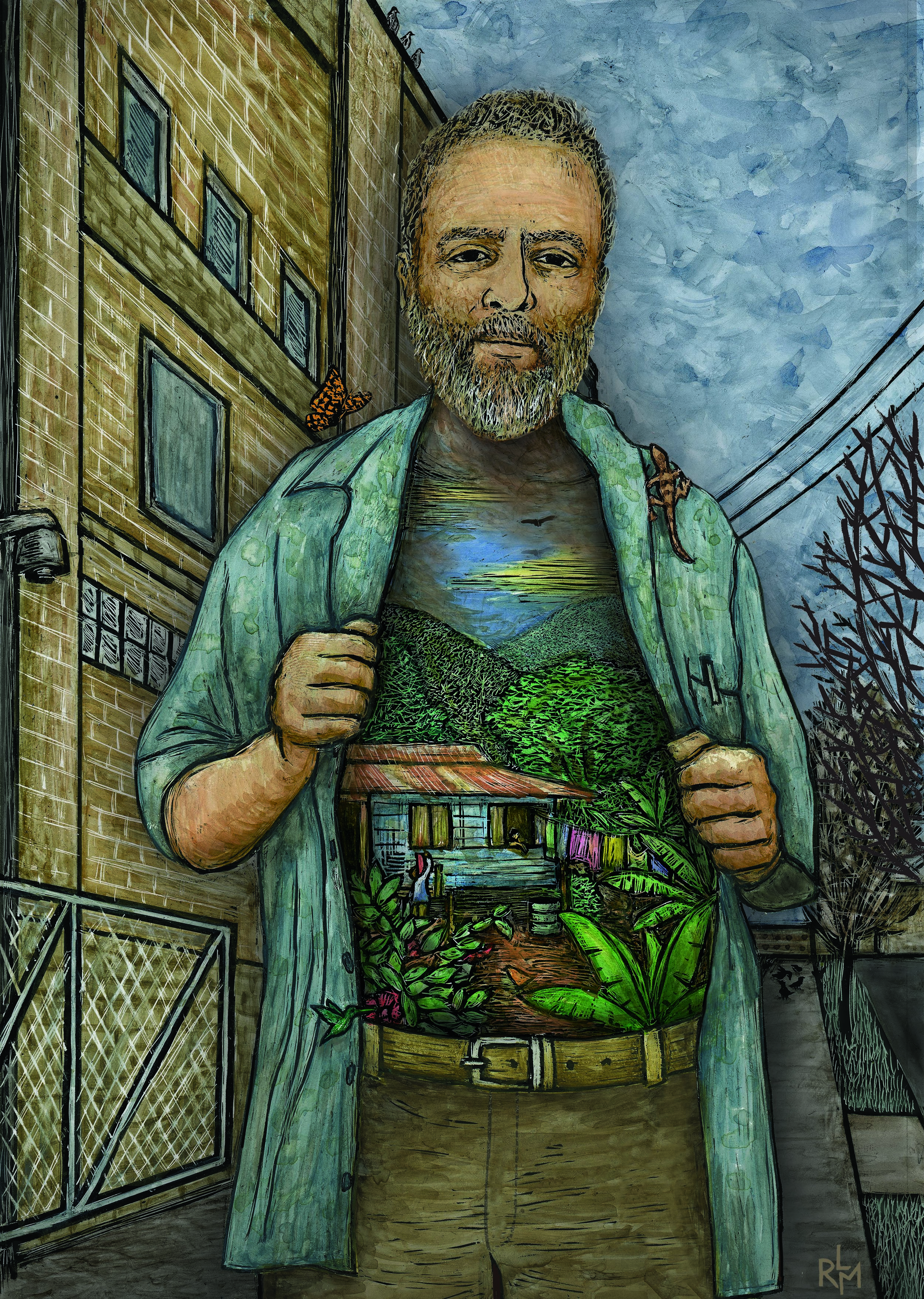 Ricardo Levins Morales describes himself as a "healer and trickster organizer disguised as an artist." His activism has included support work for the Black Panthers and Young Lords to participating in or acting in solidarity with farmers, environmental, labor, racial justice and peace movements. Increasingly he has come to see his art and organizing practices as means to address individual, collective and historical trauma. He co-leads workshops on trauma and resilience for organizers as well as trainings on creative organizing, social justice strategy and sustainable activism, and mentors and supports young activists. He operates, with a crew of co-workers, out of a studio/storefront gallery in south Minneapolis.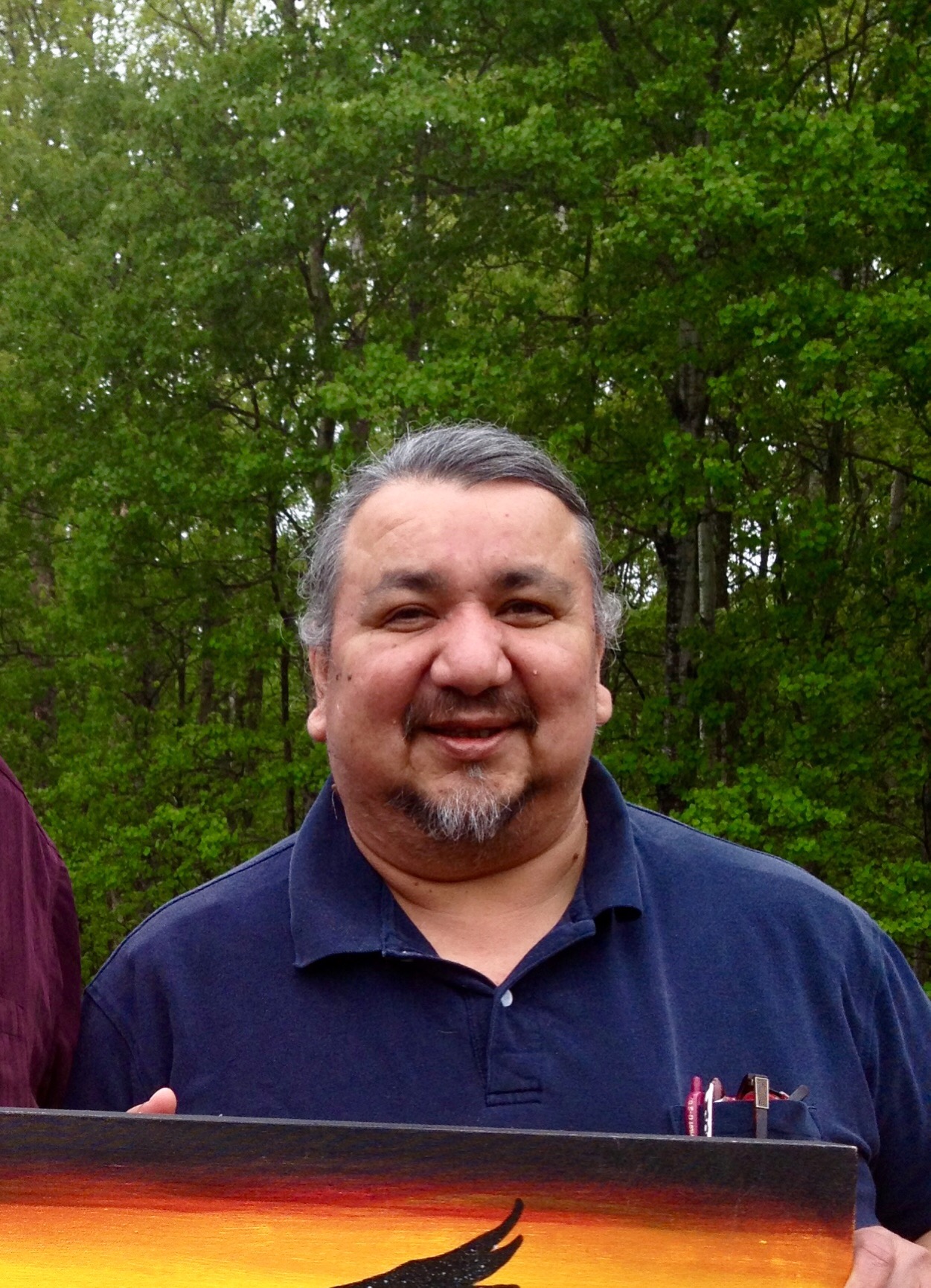 Bedonahkwaad (Dale Greene) works with the Leech Lake Band of Ojibwe in a number of different areas, including 1855 Treaty Authority, Secretary-Treasury Office, Legal Office, Domestic Abuse Re-Education, Child Welfare, and Bamenim Anishinaabeg' Juvenile Justice Re-Entry. He has previously worked in K-12 education administration and served in the US Navy. He maintains an active presence in the community through cultural teaching, drumming, and education about treaties and federal Indian laws and policies.
Katelyn is a freshman at the University of Minnesota Twin Cities where she is studying journalism. She studied for two years as a PSEO student at the University of Concordia in Saint Paul. She was a former senior reporter for ThreeSixty Journalism and won first place in the Better Newspaper Contest 2018, Minnesota Newspaper Association "Arts and Entertainment" Category. She is passionate about storytelling, and hopes to tell the stories of the Hmong community through writing. Additionally, she is a cabinet member of the Young Women's Initiative of MN, appointed by the Office of Governor Mark Dayton in partnership with the Minnesota Women's Foundation. She also volunteered as a mentor and director of Hmong cultural performance plays at Richardson Elementary, which focused on Hmong history and cultural identities. In her spare time, she likes to read and volunteer to help student group events at her university.
Cindy Gomez-Schempp: Station manager for newly formed low power FM radio station KPPP FM, board vice president of the People's Press Project (PPP), former editor-in-chief of the High Plains Reader and a culture and language educator. She is a 48-year-old female of Mexican descent with a background as a paralegal, writer, non-profit executive director, human rights activist, community organizer, social service worker, court translator, youth worker, juvenile court tracker, culture language and nutrition educator, wife and mother. Cindy draws from her life experience and work background to understand the challenges in justice and equity facing our world and media landscape today. Cindy is utilizing her background in non-profit and social work to shape her vision for the future of KPP and the PPP in promoting community journalism and communication rights to help everyone gain equal participation in media; while keeping in mind media justice issues. Cindy has a long history in leadership of issues of discrimination, social justice, worker rights, issues of the disabled, and youth.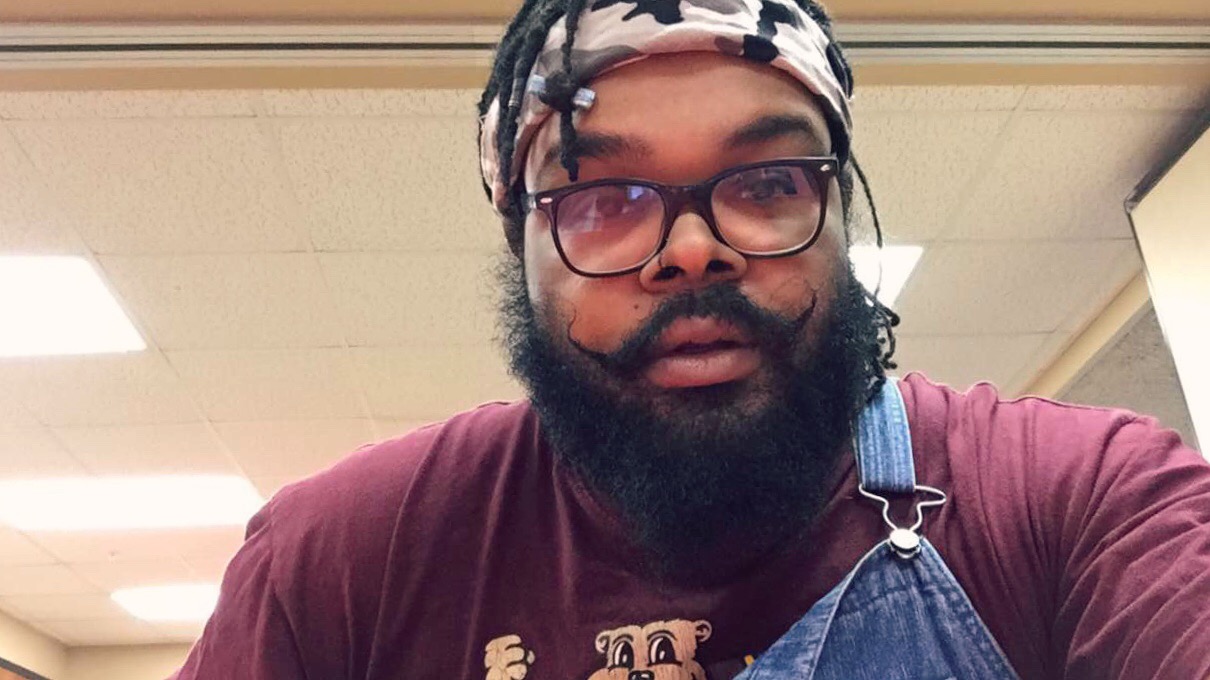 Hello my name is Nehemiah Jett. I was born and raised in Saint Paul, Minn. I am a strong believer of being the change you want to see in the world. I have worked with youth for over 10 years and I plan on doing so for the next 100. When I was asked for a bio I didn't know what to say because I like to let my actions speak for me, but I will say this, we are given many opportunities every day to be great and if I can inspire more of these moments in others and myself then I know I did my part. I am New Narrative.
A writer and speaker about possibility thinking, individual, social and systemic change. Princess Titus is a Chicago refugee that has lived in North Minneapolis for 22 years where she has trained and served in the fields of education, employment and violence prevention. She is a co-founder and chief education officer at Appetite For Change (AFC) where her key role is to organize community, develop programs, write curriculum and train staff. Princess believes that infinite possibilities are attainable through intentionality and cognitive restructuring. She is a founding member with the Environmental Justice Community Coalition (EJCC), Fostering African-American Improvement in Total Health (FAITH), and is a board member with Southside Family Charter School. Princess' is passion and energy contributes to the growing landscape of health, wealth and social change while creating a healthy foundation for life long learning.
Roxanne Anderson is a community activist who has been working for social justice in the LGBTQ community for more than 15 years. Roxanne has worked as the associate director of trans organizing at OutFront; director of the Minnesota Transgender Health Coalition and the Exchange, where they helped run the shot clinic and needle exchange program; co-founder and director of RARE Productions, a multimedia arts and entertainment company focusing on producing and promoting queer artists of color; and co-owner of the now-closed Café Southside (RIP).